Prayer to Battle Lust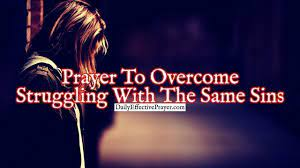 Prayer to battle lust is an essential part of the fight against the sinful nature. In the Bible, we read about King David's son Amnon's obsession with his half-sister Tamar, and the way his lust consumed him. He then raped her and no longer cared who was hurt. This is because lust does not care who is hurt. It is important to know that lust is the enemy of God and to recognize it before it takes over your life.
Put to death whatever belongs to your earthly nature
The apostle Paul has a very simple message for us: put to death what belongs to our earthly nature. This includes passion, evil desire, greed, and immorality. These are all forms of idolatry and the wrath of God is coming on account of them. To escape this wrath, we must put these things to death.
"Put to death whatever belongs to your earthly nature" refers to the continuous effort of the Christian to slay sin in the flesh. Paul is saying to put to death every part of ourselves that rebels against God and prevents us from fully fulfilling his will. C. F. D. Moule explains Paul's intention: The Christian must kill every trait of his own self-centeredness, regard every private desire as a sin, and undergo a radical change in will and heart. Basically, everything that hinders him from fully obeying God has to be surgically removed.
Colossians 3:5 CSB warns of the sins of the earthly nature. These include immorality, sexual immorality, impurity, evil desire, and greed. Greed is an idol. In addition to these sinful practices, this passage emphasizes godly practices that are beneficial to the spiritual life.
Confession
It is not easy to overcome the lustful thoughts that come with a sexual sin, but with God's help, it is possible. Jesus can help you fight these thoughts and give you the strength to overcome them. It is important to repent and turn away from the lustful thoughts.
Once you have identified the triggers, you can use boundaries to stop yourself from having lustful thoughts. You can block certain websites and apps or put your phone away at certain times. You can also designate an accountability partner to check in with you at certain times. You can then start implementing different methods of distressing yourself.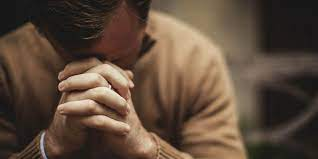 When you are thinking about sex, you should always remember that this is a sin against God. Lustful thoughts are the precursors of sexual immorality. It is important to use prayer to cleanse your soul from these thoughts. In this way, you can overcome lustful thoughts and make a lasting change in your life.
Many people struggle with lust. Many don't seek encouragement from others, so they do not seek prayer support. Many times, lust can be caused by things like loose moral values, immodest clothing, and media exploitation. To overcome this problem, you must first make a decision to follow the Word of God.
Afterward, you should continue your prayer. This will help you increase your humility and dependence on God. The next step is to repent of your sins. You can also seek forgiveness from God for your sins. So if you are struggling with lust, start by confessing your sins to God.
Powerful deliverance prayer
If you've ever wondered if God bless can deliver you from lust, you're not alone. The demons of lust know that you have a spiritual gift from the Lord and they want to release that gift through the wrong targets and activities. This is why it is so important to take deliberate action to free yourself and seek God's help.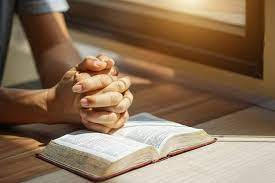 Overcoming lust is not an easy task. It takes Scripture, biblical accountability, and a heartfelt desire to put your trust in God and flee from lustful passions. But God has given us the tools we need to overcome this sinful habit. Follow his instructions and you'll be well on your way to conquering lust and overcoming its destructive ways.
Lust is a sexual desire that begins in the heart. This desire is usually motivated by sexual arousal. It may be a strong desire to have sex with someone, or it may be a longing for a certain object or person. Regardless of the cause, this lustful desire is abominable in the eyes of the Lord. Those who commit this sin will be destined to experience death.
Building a closer relationship
Tell me my goal of becoming obedient, sane & upright. Keep me from lustful thoughts. Keep your eyes on you and congratulate yourself and worship. I cast out every evil entity that hinders me from developing closer relationships with the Lord. I Corinthians 6:18. Flee sexual immorality. Those who commit homosexuality are not guilty of sin. Romans 1:16 – God hath put them in vile desires. But even women traded natural use to the evil nature.
Overcoming lustful desires
All that is needed is your mighty God, Jehovah NISIS! God, the everlasting Father. It is possible that humans can be weak sometimes. I don't want to be influenced by temptation, I want lustful pleasure. I know I'm strong in Christ. Satan will never be here! Evil is not going anywhere for our salvation by the Fathers Son and the Holy Spirit. Amen and Amen!! The apocryphal view of the soul is death.
I banish my enemy from my sexuality in the mighty name of the Lord Jesus Christ. I invite the healing presence of Jesus to cleanse me and restore me as a sexual being in fullness of joy and wholeness. I ask you, Jesus, to fill my sexuality with your holiness, to strengthen me and restore me in your name. Finally, it will prove helpful to consecrate your sexuality to Jesus.
Some will give up and eventually backslide into their former sexual sins. But others will press through to the victory that is found in Christ Jesus.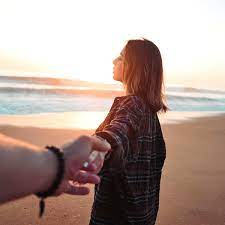 Our heavenly Father had in several cases shown His dislike for lust. Matthew 5:28 "But I say, anyone who even looks at a woman with lust has already committed adultery with her in his heart"
Hebrews 12:14 "Work at living in peace with everyone, and work at living a holy life, for those who are not holy will not see the Lord"
Oh Lord, I decree and declare that as from today, I am fully fortified against the spirit of lust in Jesus Name. Oh Lord, I say goodbye to the spirit of lust and I begin to walk and operate in the realm of  Holiness and pure life in Jesus Name. My Father, I am lifted out of the pit and dungeon of sin and I am set free in Jesus Name. Oh Lord, as from this moment, I am no longer a captive of the spirit of lust in Jesus Name. My Father, remove and consume by fire every yoke and burden placed upon me by the spirit of lust in Jesus Name.
We seek you dear God as we ask your forgiveness for yielding to and committing sinful deeds through the lust of the eye, pride of life and lust of the flesh. Grant us the power through your word to overcome, to be delivered and set free from bondage. Guide and lead us into all truth in Jesus name, amen.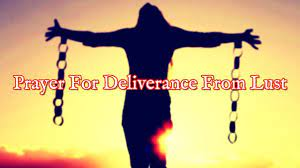 Such humility opens the door for God's favor. Remember, God resists the proud, but gives grace to the humble. (I Peter 5:5)
Every sin that a man does is outside the body, but he who commits sexual immorality sins against his own body. Romans 1:26
I stand in full agreement with the prayer request that all my sexual sins are forgiven in Jesus name amen and the Lord Jesus Christ is making me a new creation in Him and my life will bring Him honor and my body is for my wife alone and I will not defile my body in any sexual manner from this day forward with Jesus and Holy Spirit help amen.
Supreme Lord of my powers, that I may advance with a pure heart in Your love and service, offering myself on the most pure altar of Your divinity all the days of my life. Amen.
My Father, build and energize my spirit man never to fall into the temptations of lust in Jesus Name.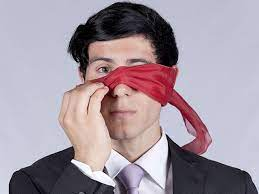 Please break the yoke and power of this generational curse of sexual sins off me. Please forgive me too for my own sexual sins. I know I am enslaved to these sins and that I am powerless to deliver myself.
A lustful thought is like a torpedo, cruising relentlessly, silently under the water, straight toward the hull of our ship. Unless we take instant evasive action, we're in trouble.
Also, lustful thoughts precede sexual immoralities. You need spiritual cleansing through prayers when you start harboring lustful thoughts.