Flying Star 2020
Flying Star Charts in Feng Shui
Francis Bangayan is certified as a Feng Shui practitioner in Joey Yap's Feng Shui Mastery in Malaysia. See all the news and information on editorial policy.
Read More Learn our Editor Policy. Flying stars chart used in a traditional feng shui school also known as Xuan Kong.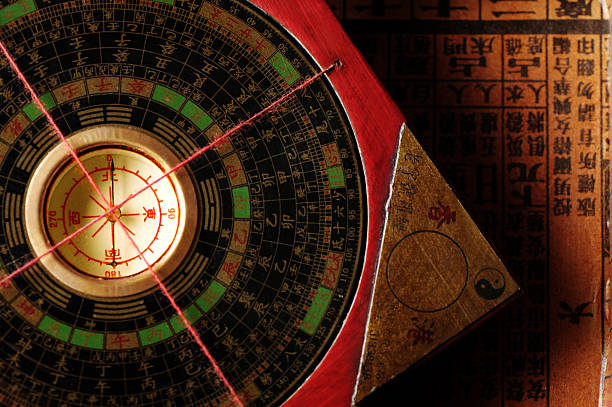 FLYING STAR #2 – ILLNESS STAR ()
Keep watch of the south (the fire element) of the home because the unfavourable Illness star 2 (the earth element) lives there. These flying stars can be considered a health issue. With the South Fire strengthening the harmful energy from the Disease Star (Earth) it will not be wise to place red colored objects or tall strong trees here. You could consider installing white, gold coloured carpets in this room. It can also spread the negative energy further through items of metal such as trophy, metal boxes, etc.
FLYING STAR #3 – QUARRELSOME STAR ()
Star #3 (Woody Element) indicates fractal energy flow into North Element (Water element) sectors this summer, despite disagreement. Negative energy can cause conflict based on speculations, instability, emotions etc. This kinetic energy is further enhanced when water is present in north directions. Also, don't use any water features and/ or water plants to enhance a more abundant supply. Traditional Feng Shui techniques to cure afflictions consist primarily in destroying them by burning them up with fire – a symbol of fire such as the red colors, crystal balls, and spring festival couplets.
FLYING STAR #5 – MISFORTUNE STAR ()
Unfavorable flying – Stars #5 (Earth elements) fly towards east sector. There are incidents that happen, disasters happen, bad things happen and negative energies. With destructive energy the Earth weakens the negative energy of the planet. But you should not use Fire-Element objects as a source for the energy. red colour red crystal balls etc. In the same fashion as Illness star #2 you can consider putting a white or gold colored rug or curtains on it. In addition, you can further disperse negative energy by using metal elements such as trophies, china coins, hu lu, metal music boxes etc.
Avoiding bad luck in 2020
Looking at the charts below you will notice that we have the #2 black star in the south of the Lo shu in 2020. This, combined with the deaths and suicides, needs special medicines or enhancements in South America to weaken this. At a minimum, I'd hang 6 Chinese coins on red ribbons and also put salt-water cures to the east and south in order to control and weaken annual #1 and 5 Stars. For detailed information regarding the 2020 flying star analysis follow these links. It's important for 2020, especially with the main doors or rooms at the north-east or the east-west side.
Where is #5 star located in my home and office in 2020?
As of April 14 2019 yellow will begin to appear east of your house or office. This star has a very volatile nature which should be treated carefully as activated by the wrong element of the star or sound could result in tragedy and sickness. No 5 stars have genders or trigrammes so they can be treacherous if disturbed, so please take care of this advice below. It's a great idea not to make noise in the East this time because this may activate the malicious effects on the #5 stars in the year ahead. How can we increase our number of stars annually?
FLYING STAR #6 – HEAVENLY STAR ()
Heaven star number six (Metal Element), which represents travelling fortune, migration, windfall fortune, and the support of benefactors, resides in the South Element. The destructive cycle with 5 elements will reduce star power. To resolve this condition you should put Earth elements such as clay -made teapots and etc., in a positive production process (earth produces metal that helps increase this star energy). You can add metal elements such as trophies or metal musical boxes or gold or white carpet to the room as needed.
FLYING STAR #1 – VICTORY STAR ()
Victory Star #1 is located within Northeast Earth elements in 2020. This is largely associated with relationship success as well as the successful development of the profession. In 2020, if you are an agent or have a company, you might consider setting up the workstation. Engaged in generating important sales calls or drafting proposals for clients in this sector can attract positive influence and have lots of success. A destructive cycle of 5 elements (Earth destroys water) reduces the power of these favorable stars.
HOW CAN I FIND THE 2020 COMPASS SECTORS IN OUR HOME OR OFFICE?
When working out the various compass sectors in your home, the first thing you need is a floor plan.The best alternative to contacting the original plan is to contact your agent and architect. With Feng Shui Software you can create a floor plan using the software, this is easy for you to use. Once we have the floor plan, we'll split the house into nine separate areas like a tile grid. You have to have a reliable compass in order to determine the direction. If you don't know compass directions, you can use this link.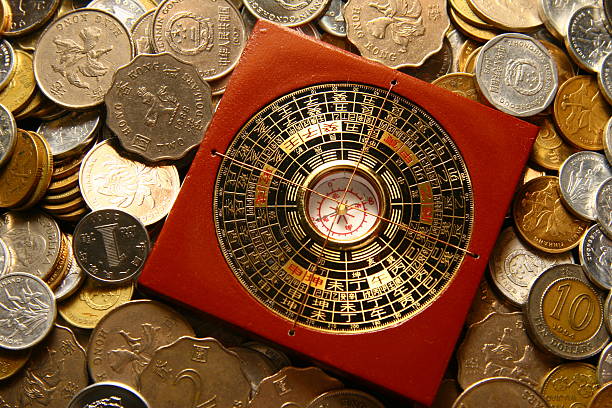 The annual five yellow star – east (68.5 – 112.5)
The annual Five yellows will travel to the East from 2020, which is bad and explains why a lot of special treatments have been needed. It is strongly recommended to avoid disturbing your home or business through loud activities, renovations or maintenance work. When disturbed five yellows can result in devastating disease, sickness, litigation and substantial loss of wealth. In 2020 you have to place six China i-ching coins in the east tied with red ribbon, a hollow metal windchime and a salt water cure.
Tell me the Feng Shui of flying stars?
Flying stars feng Shui is the most powerful form of Feng Shui which most professional practitioners use. Feng Shi Flying Stars are explorations for your building and are not limited by the location of your building. I have consulted on a variety of projects including farms, restaurants, colleges, large residential complex buildings, storage units and films. During Chinese New Years, the annual star changes across all of your buildings bringing good and bad energy to many areas of your house.
FLYING STAR #4 – PEACH BLOSSOM STAR ()
The scholastic and peach blossom star #4 will be flying to the South Sector in 2020. Because five elements cause damage, the star is weak and the energy will decrease. Avoid the use of red colored objects such as red carpets and red crystal balls as this reduces the energy of the positive star. It's possible to add water-grown plants to this auspicious star. Main Door of North West: It helps professional and academic growth particularly for those with managerial positions.
FLYING STAR #7 – ROBBERY STAR ()
Robbery/Burglary star #7 (metals) is entering a center sector (Earth Element). There is an unanticipated loss to property, such as theft or excessive spending. It has been strengthened by the Earth element in a center sector, thereby enhancing its energy for any anti-burglary scenario. For dispersing this dreary energy a water element is preferably used. Main door at centre – Whether it's the front entrance or the side entrance, there is a threat from the burglars.
Tai Sui (aka The Grand Duke of Jupiter) – north (352.5o – 7.5o)
Unlike all three murders, Tai Sui is not afraid of disturbed feelings. Its effects may be positive or negative, according to yearly sky events which coincide with its location. You must try to stop your door from sliding as it exits your property when you exit the property or exit your workplace. It's advisable not to dig or renovate your home to the right place. Whenever your shop or business opens its front door, I'd suggest installing a soft closing attachment.
The Three Killings – south (142.5 – 217.5)
It's essential to not perform any kind of obstructing renovation of your southern part of home or office between 4 February 2020 and 3 February 2021. You must avoid destroying your property if you do a digging job or building foundations with heavy equipment or in confined places. When you can only do work in the south in 2021 I'd suggest that you install 6 metal hollow rod wind chimes and 6 Chinese Ichi coins and a salt water cure at south end of 2020.
Sui Po (Year Breaker) – south (172.5o – 187.5o)
Sui Po is a year-old and occupies directly opposite Tai Sui Grand Duke, whose southern region for 2020 includes the 3 killings and 2nd highest calamity. It's important to treat it as an annual condition, without any new construction work. When disturbed, this place usually causes immediate health problems especially in regard to older people, therefore please be very cautious on the southeast side.
What should I do if my partner doesn't believe in Feng Shui?
Usually when we meet people new or ask what we do for a living people will think my home has enormous waving cats and enormous Fu dog outside my door and Chinese scrolls in every room, and while I do have a tiny waddling cat that my parents do. It would be nice for me to show off all my cures and enhancement products, although most people would assume a home would look like a Chinese Restaurant.
2020 is the 4718th year of the Chinese calendar
The Chinese solar calendar starts on 4 Feb 2020 17:02. As of the time of this writing, the new sun cycle will take place on February 4, 2019 from 9:02. To verify you have lived in the UK for at least 4 February 2020 you have placed all of your cures on or after 9:30am and you are put on cures at 04:02am. It is worthwhile to check out the website Chinese Character Signs for Rats.
Where is #2 star located in my home and office in 2020?
As at the beginning of February 2020 it is possible that the 2nd year's Star will be located in the South of most homes and businesses and may cause illness if activated. The South will be dangerous in 2020 because there are the three killings and sui po in the South, which will pose some problems when activated with the wrong sounds and the right conditions in the region.
Importance of the House Period Number
Period number is the most valuable number in feng shui flying stars chart. In Chinese calendar, the feng shui period lasts 20 years. The period 8 started in 2004 with an end date in 2024. A residence completed between the range of years is a duration. Those numbers depend upon house birth dates. The time when the project is completed falls under a 20-year cycle.
Renovated homes and period number
Some professionals view the transformation of periods seven or later homes with new roof installed over the 8 year time frame as period 8. It may be possible to make significant changes only by upgrading walls or floors in an existing home.
Are you prepared for the energy in your home and business in 2020, year of the Yang Metal Rat?
Everyone is at risk of facing problems in 2020 and must take care of paperwork because it will be costly for them. The only preventive treatment is to apply a LiangCaiZhong Nian Master Cure northwest of your home or office to protect wealth during the Rat year. I suggest putting a Caiyuangungun Sheng Chi Cure near your southeastern home or office.
Tell me the date of change for the flying stars in 2020?
The Flying star reveals itself at every home and business on April 4, 2020, which will dramatically change the energy we see when we see #7 robbers enter the city center every single year. The 7-star star may cause many problems this year when sitting in the middle as the influences penetrate through the eight other compass sectors.
Exploring Flying Star Charts in Feng Shui
Flying stars shows how much change is happening and how things have changed. In fengshui flying stars introduce this time element as stars move as celestial stars do. Throughout astronomy, the star is constantly moving through its motion and the change occurs continuously. Fly stars behave similar. I think.
Charting flying star movements
Flying stars are plotted on a monthly, weekly, daily, or hourly basis. Generally, feng shui practitioners chart each year or each month flying stars to provide a clear picture of feng shui time dimensions. Stars follow specific flight paths. They are defined patterns in the form of nine kings symbols of Sigils and their symbols of their kings.
Annual Feng Shui Flying Stars 2020 Cures and Enhancers
Here you should note all areas within your property or office which should be minimized in this area, particularly major refurbishments. North (350,5–7.5), The Grand Duke / Tai Sui South (145,5–217.5) – Three murders south (172.5 -187.3) Sui Po In The Metalrat's 2020 year, the positive stars were:
What cures should I place in my home or business during the year of Rat?
We put together an entire set of the strongest cures and enhancer products from Feng Shui 2020 to help us with the cures. The cures may be used anytime during the Rat's yearly cycle, however for maximum benefit you should have your cures and enrichments kit ready to be delivered on 4 March 2019.
Tell me the worst flying star of 2020?
This article lists all bad skies. Please don't take them as they can create damage and cause many problems so you should follow this comprehensive Feng Shui analysis. A flight chart has good and bad flying stars with five good and three evil stars.
Tell me the best way to prepare for Chinese New Year 2020?
The Chinese New Year and the year 2020 for Rats. I started with reading the 2019 Chinese flying star 2020 and the 2020 China animals forecasts. After reading this article it might help to read our Tongshu Almanac 2020 and our Chinese animal book.
What should I do if I have last year's Cures and Enhancers kit?
In recent years hundreds of sites stated that after Chinese holidays you should discard or bury cures before putting them on a new shelf – but there is a lot of proof to it. Some items are unrecyclable and need replacing every Chinese New Year.
Flying Stars Origins
These flying stars used on the charts for "Flying Stars" are known for their characteristics based on the nine stars from the constellation Great Bear. The nine star constellations were assigned attributes to the numbers.
Flying Stars: Timely and Untimely
Every flyer star has negative effects. Positive stars are deemed as soon as possible, while negative stars are regarded as late. Factors determined by a star depend on a particular star activation or reference time. Chinese Star chart shows flyer's position both at the right moment and not the right. It enables feng shui practitioners to activate proper feng shui cure and activate positive energy.
The numbers of a Chinese star map
Among flying stars are numbers 1 and 9. The positive or negative zones of a chart are identified by numbers representing the position of the stars. The diagram can now be laid over the floor plan of the property, or in the 9-square Lo Shu grid. The Chinese flight charts of stars have three numbers on each of their palaces. It is known by its three names: base star face-up and standing star.
Flying Star Feng Shui Chart Layout
Flying Star formulas were calculated by use of GPS. The star is identified by its correlation numbers. The nine gridded squares (Lo Shu Square) can be used for flying stars fengshui charts however a bagua overlay can also be used in the home layout. Sector squares will have three numbers. The number is calculated using compass measurement.
Nine flying stars
Flying stars have numbered numbers which assign them certain characteristics or powers of the star. Calculations are used to calculate the number of places they have placed on the chart for a year.
Flying Stars of a House or Business
When the building has been completed, the house and building have their "chi" determined from the flying stars. The stars are separated in a blueprint by using bagua and divided by sector.
Annual Flying Stars
Most of our followers follow the most popular annual flights. During the year, Feng – Shu provides a powerful treatment system. If the countermeasure is ignored, the affected sector in your home or business can negatively affect the person living here or at work. This can include accident and death, loss of work, financial loss, sickness and a wide range of negative effects.
Following flying stars
Fengshui practitioners use flying stars to measure the energy within homes and businesses to determine the effects on them. Flying star placement has a clear impact when it occurs within the home of those that work. Energy in houses and businesses will evolve with time. This occurs when stars fly and have different locations within different areas.
Individual analysis
The flying star feng-shui chart of the house can be calculated if the practitioner calculates a chart. Each family member receives a flying chart that compares the flying stars to the house. Only then could we know what areas are best suited to our home. It's easy to determine where to find your best place to eat or study.
House. Date of birth
The earliest time to begin construction is at construction. These days are considered to be birth dates for houses, and these dates do not typically change. Nevertheless, they are susceptible to change if the structure is undergoing major restorations.
Feng Shui Principles and Chart Interaction
In addition to analyzing their interactions, Star Diagrams are created using the underlying principles of the following principles. Those principles include:
Three types of star charts
Flying star feng shui uses three major types of charting. Among them are the 20 year flying star chart and yearly flying start chart.
Annual Flying Star Chart
Flying Stars Charts are designed to help you keep your residence safe. This involves making any modifications needed for dispersing the stars during the entire calendar year. This chart is also used for a number of other modifications which will help increase your stars of success. You can use these stars and their geographical position as incentives for career development and study.
The 20-year chart
The FT 20 year chart provides a good starting point in finding the perfect home. This diagram has a basic chart of fly star feng shui. It shows you the stars that affect structures over 20 years in total. The period is fixed, since they have the same birthdate and construction finish time as the period, unless significant renovations occur.
Is 2022 a lucky year for goat?
2022 is going to be another great year in goat life. Fan Tai Sui's negative influence in the year ahead will completely dissipate while the goats will have numerous good stars throughout the year which they hope to be supportive of in everything they do.
What is the lucky color for sheep in 2022?
Lucky colors: brown, purple, and red. Luckyflower.
What is the lucky color of sheep?
Keep an eye on the number 2, 6, 7, 7-8 if your birthdate is Sheep Year! Three, seven, and eight are good news; but seven, ten, and eight are all good signs! Green, red and purple is a good hue, and gold, black, and brown are best kept away.
Is 2022 a good year for year of the Horse?
Health — Horse 2022 forecasts. You should generally be healthy in 2022 with a good chance and not a big problem. If the job pressure is too heavy, the mind can become very depressed, causing the overwhelm to happen for some time.
What is Feng Shui period 9 flying?
Period 9 is expected to last between 2022 and 2033. Like the Chinese calendar of astrology, the Chinese Flying Star Calendar is divided into three phases, daily and yearly. However Chinese Astrological Sciences have yearly major cycles, while flyers have 20-year period cycles.
What are the 9 flying stars?
In a Lo Shu Square, flying stars have nine digits. Each number in the Lo Shu corresponds with a trigram from the Chinese system and corresponds with elements: family members, saints, colors, hours, seasons, organs and ailments.
What period are we in Feng Shui?
You probably know that we now live on "period 8", the period ending in 2024. The 9th day of the year begins in the first week of February 2044.
What does it mean to see a flying star?
A shooting star can represent many things, including good luck or the end of an experience, Medium says.
How do I activate flying star?
Lucky Star #1 – Lucky star (Yang Water) To activate this region, place your workstations to the northside and turn their desks in that direction.
How do you read a flying star chart?
Flying Star charts contain three number symbols for every Palace at Luo Shu. This number is known as the base star, the facing star and the star standing. The building will be completed during the eight year period, and not within seven years if the property has been vacant since the end of the lease.
What is the lucky direction in 2022?
Good direction: east, north, southeast.
How do you find your flying star in Feng Shui?
The Timely Star is a star with the exact numbers of the Feng Shui flight star. Currently the time is 8. Therefore, 8 stars are a lucky one. Feng Shui flyer list from 2000 – 2022.
What is a flying star called?
A strange motion across our skies earned 61 Cygnis the nickname Flying Star.
What are the flying stars for 2022?
9 flyers of Feng Shui 2020 – Position & Forecast. Flying Star Number 1: The Lucky Star (Yangwater). Flying Star #2: Ying planet. Flightstar – #3: The Quarreled Star (Yanwood)… Flying Stars 4: Yin Wood. Flying Stars 1st and 2nd. The Flying Star #2: The Star for Diseases on Yang. Flight Star 3: The Quarreling Star (Yang Wood). Flying Star #3: Star of Love & Studies (Yin Woods).
What is the meaning of flying star?
In a broader sense feng zhong shui is a discipline based on a theory of the feng Shui. It incorporates elements from Yang and is an interaction between the five elements, the eight trigrammes.
Where is the Wealth Star in 2022?
House of Wealth 2020 Feng Shui Flying Stars The house is in the southeast. It has a room on the Eastside. A home facing the South has the wealth of wealth. The bedroom has a view south of the west.