Feng Shui and Bed Position Window
According to feng shui, it is not advisable to place a bed directly in front of a window. This placement causes the flow of energy out of the room and can result in restless sleep. However, if you do not want to place your bed in front of a window, you can arrange other elements of your bedroom to create harmony. This can include color schemes, lighting, and furniture arrangements.
Move the Bed In general, the best option is to move the bed to a different location, while still being mindful of the other feng shui principles.
Good feng shui
Changing the orientation of your bed window is important for feng shui, as a north-facing window can increase the chances of sleep disorders. It can also make you feel lethargic or restless. Choosing the opposite direction will make you more productive and happy.
A good bed position for feng shui should put the head of the bed against a solid wall. The wall will support your head while you sleep, while it will also provide stability. Also, make sure that your headboard is attached to the bed frame. In addition, you can place a bamboo flute against the ceiling to counteract the negative effects of an overhead object.
Another important detail for good feng shui is the color of your room. Neutral colours will encourage a peaceful sleep, while earthy tones will add extra support and relaxation. A splash of red or pink can bring more passion and partnerships. Greens and blues can promote good health and vitality.
If you want to make changes to your home with feng shui, you should consult with a professional practitioner. It is essential to have an overall analysis of your home and surrounding area before making changes.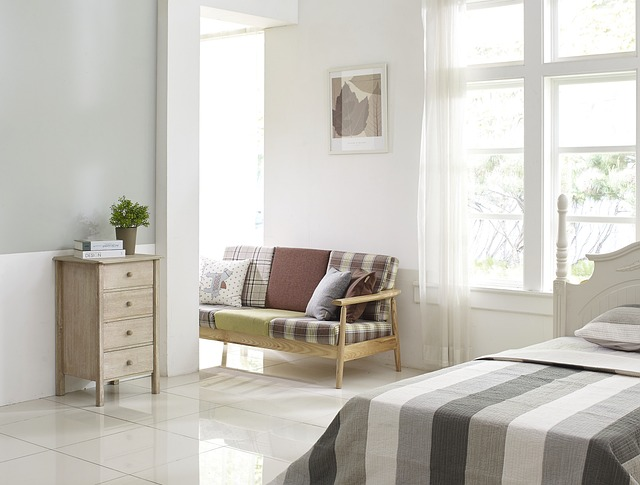 Remedy
If you've ever noticed that your bed is facing the window, you may need to find a remedy for your bed position. A good remedy will help you sleep peacefully. Not only will this remedy help you sleep better, but it will also protect your physical and emotional health. It's also beneficial for your relationships.
The reason that placing your bed next to a window is considered bad luck in feng shui is that it is a primary air flow channel. This air flows in and out of your home, changing your Qi (vital energy) field. The bright light and airflow can disturb your sleep, depleting the vital energy of your body.
A simple remedy for feng shui bed positioning is to place a screen between your bed and the window. This will give your bed a protective aura. You may also want to make sure that you have an adequate headboard. In addition to covering the window, a strong headboard will protect you from negative energy.
Feng shui is an ancient art that offers solutions for a variety of life problems. One of the most common is the bed under a window superstition. While a window is a natural part of a room, a bed under a window will block airflow and promote poor sleep.
While you may be comfortable with your current position, a better Feng shui remedy is to turn your bed in a north-south-east direction. This direction will enhance your creativity and communication, and it is also good for your health. If your bedroom faces the north, you'll probably feel sluggish and tired during the day.
Remedy for a bed under a window
Having a bed under a window can be a bad feng shui situation. A solid headboard and wall behind the bed are recommended in feng shui, and sleeping under a window weakens personal energy. Fortunately, there are remedies for this situation.
Some superstitions claim that sleeping under a window is dangerous, but this is not necessarily true. It has several benefits, including fresh air and natural light. It also blocks out noise from outside. If you must sleep under a window, consider using white noise machines and earplugs to block out external noise. If the problem persists, you may need to move your bed. If you decide to relocate it, follow the directions in Feng shui.
Another remedy for a bed under a window is to cover it up. You can do this by placing a thick window shade or gauze curtain. You can also place trinkets and books in the room to reduce the negative effects of a bed under a window. You can also shift the bed to a more desirable position if there is enough room.
Placing a bed under a window is considered bad feng shui. As a bed is a major air channel, placing it directly under the window reduces the amount of fresh air that flows into the room. This reduces the amount of chi flowing in the room, which affects your sleeping quality. Luckily, there are some remedies that can help you overcome this negative feng shui situation.
You can open the draperies during the day to let in positive chi energy, but when you sleep, make sure the draperies are pulled tightly closed.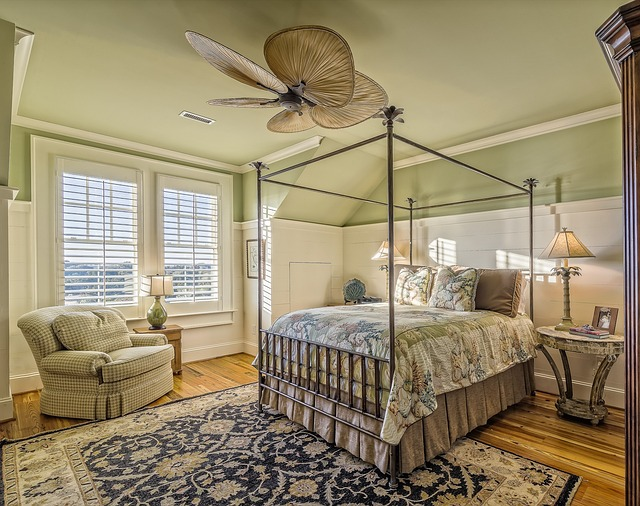 Is putting bed under window bad luck?
It has been said that placing your bed under a window is bad luck. The theory is based upon the fact that the windows are a key source through which air is drawn into a space and help to absorb fresh air to replace conditioned air. Throughout this process, too much energy reaches your window and drains your vital energies Qi. You might be wondering how to place a bed underneath the window. Because sleeping under an open window affects the light in the bedroom resulting in a decrease in airflow and energy resulting in a negative impact on health.
Secure the Window The difficulty of the bed placement under the window comes from the lack of security and safety that comes from having a window behind you while you're in a restful sleep state.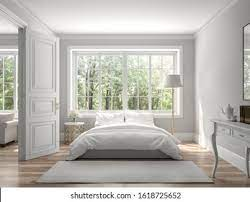 Bed in front of window: Feng Shui Solutions
You may use the same feng shui techniques to make beds on the window that are commonly used to make beds under windows. The purpose of feng shui is to create a false wall between beds and windows. It's possible with a tall solid headboard without opening. The second solution is the window treatment, blocking the chi energy in the bed.
Other Feng Shui taboos
It's clear that the position in which beds are placed in the feng shui system has huge influence on feng shui. However, the beds don't always fit in the door. Several other Feng Shui nonos have been added to that list. Here's another Fengshui faux pas that must be avoided.
Head facing the wall behind a toilet bowl
According to traditional feng shui, the position on a bed facing the bathroom doors can result in a loss or weakened bone or muscle structure. It is caused by contaminated water stains and other germs in a bathroom. A bed on either side of a wall can cause confusion, cause headache or reduce concentration.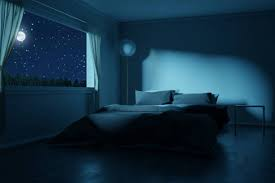 Bed above the toilet or the stove
As some have guessed, the position of a bed on the floor above a toilet should not disturb feng shui. When you have the basement bathroom, keep a bed on it unless there's any danger of causing damage. If placed on top of the stove, your liver can become damaged if you increase the fire element.
13 Feng Shui Bedroom solutions for unfavourable positions
Why are there situations that make me feel uncomfortable? This is no sign of feng shui. You can still reduce your energy consumption and let Chi help your well-being. Tell me the most important commanding position you should do if you can't get there.
Bed and bathroom door
No bathroom doors are necessary. A bath is an energy escaping point in fengshui. This water element is a symbol of prosperity and income, but the presence of germs can cause disturbance in the bathroom as well. If a bedroom door faces the bath door, the door should be shut to the bath. Install mirrors in front of the toilet door. Mirrors reflect negative energies that have been released from bathrooms to them.
Bed beneath beams
It can be very painful to place a bed underneath the beam as it creates a strong and dissecting force and is able to cause serious illness. It's certainly not necessary – so if you don't want to lay the mattress below a beam or beam, hang two flutes and ribbons underneath them. Angle the Ribbon to point upwards. This stops beam cutting and allows energy to enter the flute and leave you.
Bed in front of a window
When sleeping in the window it will disturb sleeping. Ideally the bed should be in an open window when needed. The beds should provide solid support. I would suggest walking around the bed to make the energy flow freely around the bed.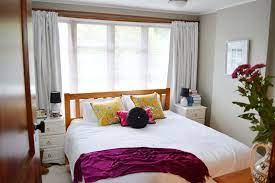 Bed by a Window or Sharing Window Wall
If you sleep between a window and a window, then laying on one side is the ideal choice for you to sleep on. Depending on the distance from the windows or doors your bed may also have energy circulating through windows and doors or between them.
Feng Shui Bed Placement Avoids Path of Chi Energy
In such visualizations we can see the effect that the bed on the path would receive the brunt of the chi energy and too many yangs that would prevent the restful sleeping. The ideal bed position on an open room has to be to prevent the bed path from opening the doors to the window.
Under the window
The owners used an elevated headboard to put their beds under a window. Although the bed lacks enough space to accommodate two tables, the bed is surrounded with the plants over the bed as well as behind it. Since they don't have any window treatments, this choice would be better suitable in rural locations.
Is putting a bed under the window bad luck?
It is necessary to have good energy in order to have good health in life. Putting a mattress near the window will let this kinetic energy escape. However, unless we agree with that idea, you are not able to lie down under the window.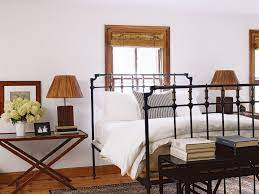 Distracting with Wall Art
It's an amazing design by Emily Henderson. The bed is placed between two windows which cover both sides. Nonetheless, the wall paintings focus the eye instead of the window. The thick yellow curtains frame the sides of the mattress.
Creating Symmetry
This place has beautiful symmetry and the way the other furniture is matched to a bed. The bed consists of side tables arranged on the same wall in front of the window, creating an incredibly natural symmetry.
Detoxify and declutter your bedroom
De-toxins are necessary. You want to get rid of all of the toxic substances in your room. The use of ecofriendly products is an effective way to start. These products are organic linens and sleepwear that release toxins from the skin and cause skin irritations. Infusing the space with orange-scented oils can boost the energy level of the room. Clutters need attention. Look at the bed. This clutter could affect you when you sleep, causing subconsciously blocked activities to occur. Letters from your ex might affect your relationships.
Add a headboard
Headboard is one essential aspect of bedroom Feng Shui. It signifies stability at all stages of your life, especially romantically. The headboard shouldn't have holes so the best solution is to use a solid wood headboard with upholstered upholstery rather than prison sized ones. The best way to attach the mattress to the bed is to secure the headboard to get the greatest comfort possible. The headrest needs a solid support behind it, therefore place the mattress close to its walls.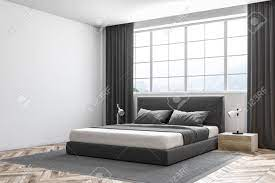 Use Feng Shui friendly colors
Different colors carry different meanings to feng shui. It varies by what you want in feng shui in your home. Light neutral colors promote relaxing nights and earthy colors add comfort and relaxation. Sparks of red are the best option in a quest for passion while pinks and peaches are dominant if we're trying to find a partner or attract the right person. In turn, blue and greens are good for the wellbeing.
Change the bed
If someone is seriously sick it brings negative energy into the room. You have to change your bedroom to avoid this problem. When you are looking for someone new, you should consider all the preceding friends.
Tell me the death position of a bed in feng shui?
Feng Shui says that the bed has a deathbed. Placement of a mattress towards north is known as the Death Position.
Bed next to window
The energy from chi coming and leaving your bedroom won't come into contact with you while you sleep.
Bed Under Window Decorating Ideas To Minimise Adverse Effects
By employing the following decorative steps, your house will have less detrimental effect.
Use shutters
It is possible to put the mattress behind the windows by adjusting the shutters. If you have hung shutters on your bed, it serves this function, and is used to close lower sections. Using this method on a blind. This helps provide a sturdy and reliable barrier on any bottom-up shutter.
Keep your bed clean
It can help promote sleep by cleaning your bed and keeping the surroundings tidy to prevent any possible damage to your window or door. It's meant to take everything out of the room. Ensure that dust is no longer on your bed. You get more relaxation while sleeping.